Present
a
Brand New You
Helping companies and leading professionals clarify and amplify their message,
present their story and connect with their audience.
COACHING
Brand Storytelling
Executive Presence
Presentation Skills
Media Interviews
DELIVERING
Team Workshops
Team Webinars
One-On-One Consulting
Kraig Kann Keynotes
RESULTS
Turning employees into brand ambassadors
Creating confident speakers and dynamic presenters
Building powerful teams who engage audiences and drive revenue

Promoting corporate culture and identifying future leaders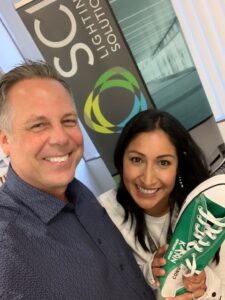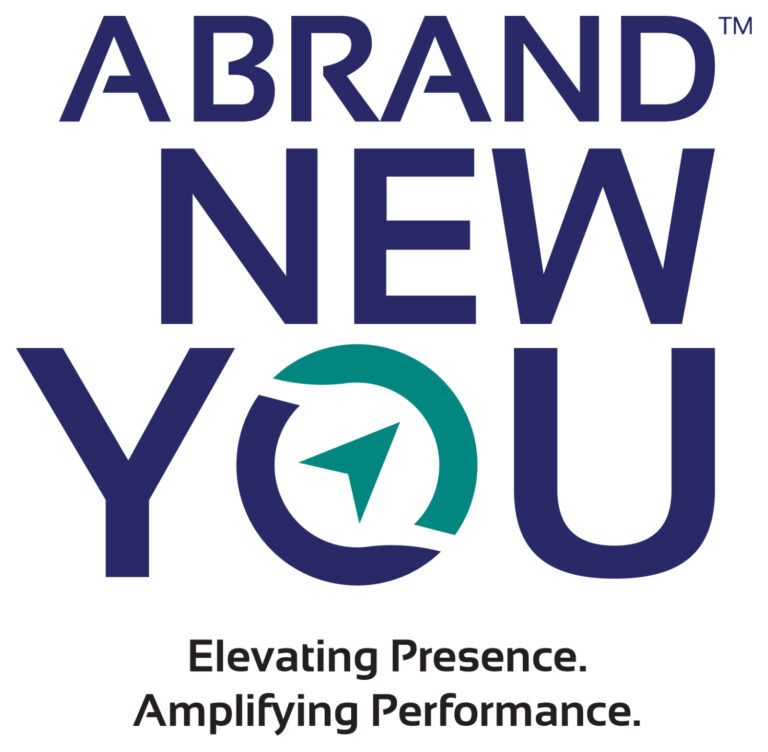 Our
"Elevate Experience" programming options are the way to becoming a brand new you. A personal and professional growth experience where standing out could mean taking home the coveted 
"Green Shoe" 
"When I founded Kann Advisory Group, my goal was to share my years of experience and help organizations and their people become more confident presenters and storytellers of their brand. I'm confident we've changed careers. empowered teams and given thousands a stronger belief in selling themselves " Kraig Kann
Labeled a "master communicator," Kraig shares his proven strategic coaching concepts and provides a detailed roadmap to help you deliver your true magnetic message, build your own stand out platform, grow your following and present the best of YOU as never before.  With storytelling as a key component of Kann's game changing plan to bigger brand awareness, Kraig also shares an inside look at his own inspiring professional and personal journey. Winner of "Best New Book" at the New York, San Francisco and Paris Book Festivals, while also earning a 5-Star Review from Readers' Favorite, this 2021 Best-Seller is a must read for anyone looking to become their own chief marketing officer and elevate their career.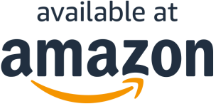 Trusted by these organizations and many more...








The Elevate Webinar Series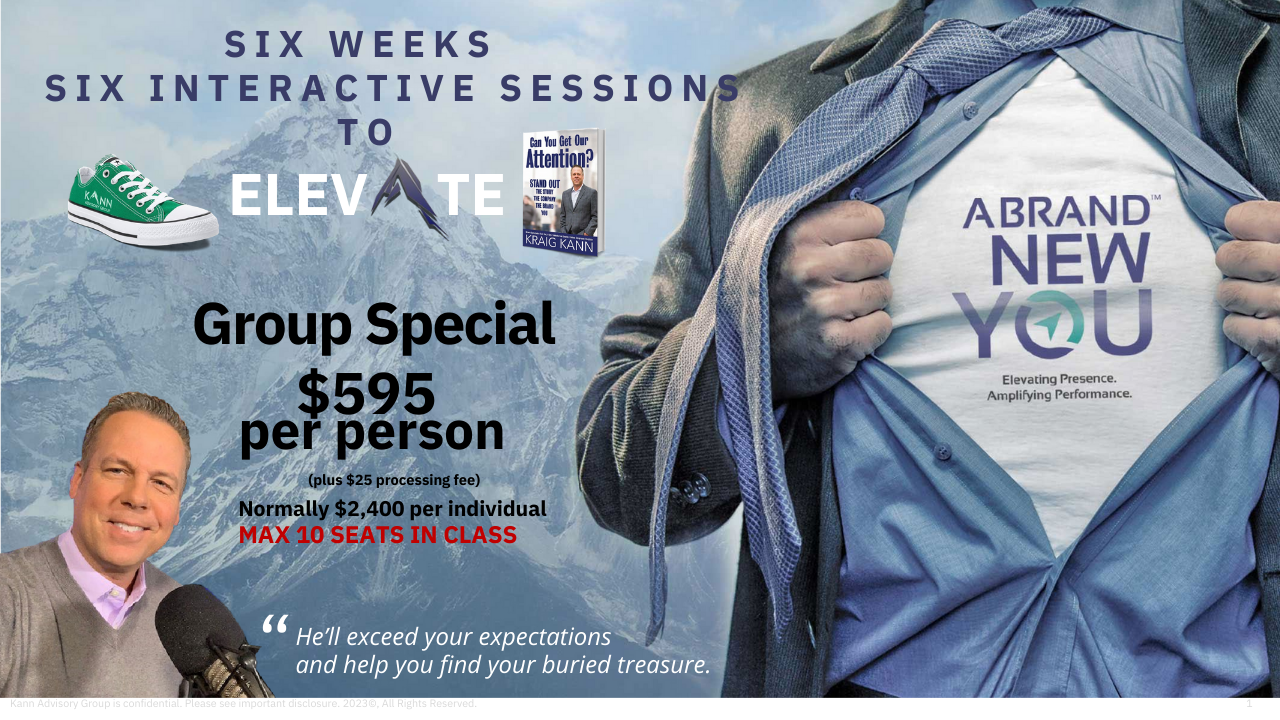 "A Brand New You" is a webinar series that allows you a virtual front row seat to proven information big brand companies are experiencing in the popular "Elevate Workshop." 
Kraig has canvassed the country speaking on the art of building influence and becoming a strategic seller using key presentation and storytelling principles. In this series, he'll arm you with the skills and the mindset to build a magnetic personal brand, successfully promote your organization and learn the keys to winning over your next audience.  Along the way, you'll create a clear path to your highest professional peak.
Some of the topics include:
ELEVATING PRESENCE
Understanding leadership mindset 
Learning your superpower
Establishing executive presence
AMPLIFYING PERFORMANCE
Mastering the art of storytelling 
Selling the brand, selling you
Owning the room, winning the audience
Kraig's seminars are "live" which allows for real connection and audience interaction that will give you the tools to become your best presenter and a leader with real presence that gets other people talking!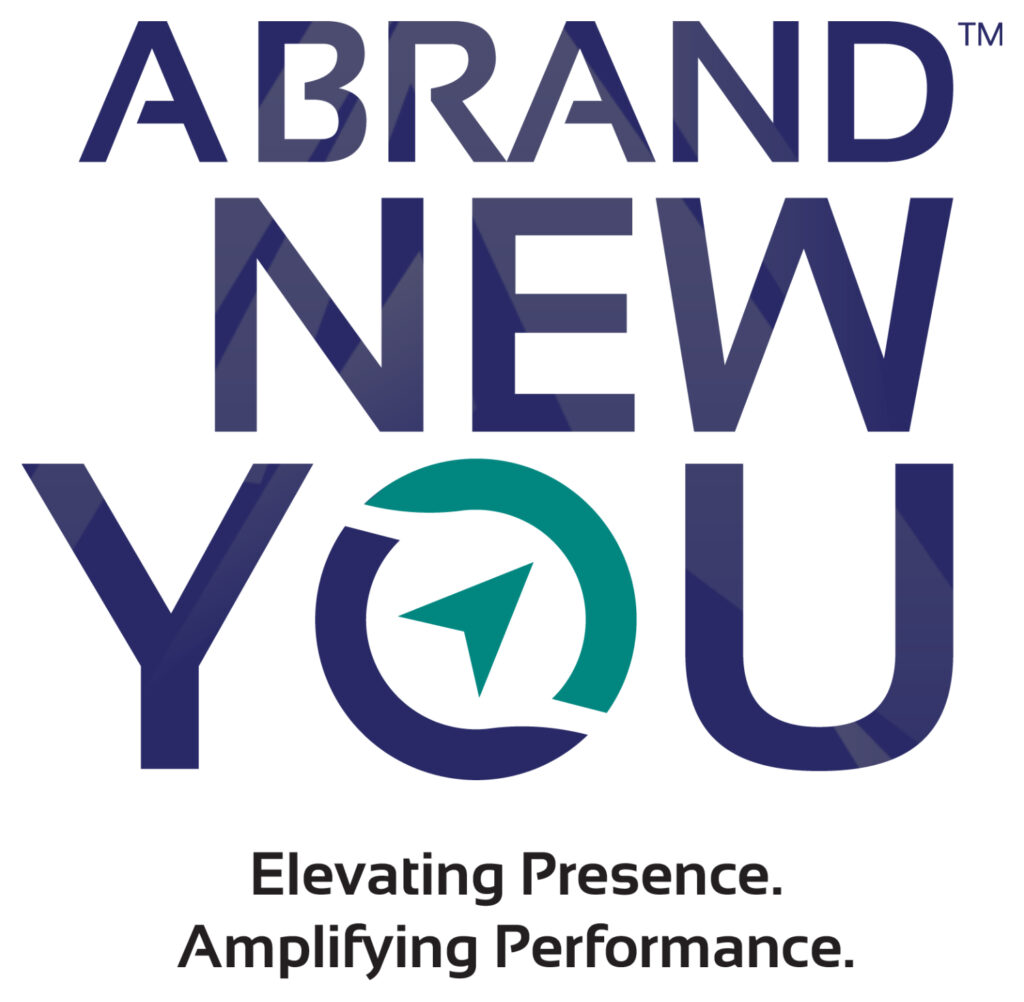 Working Remotely? 
"Win the Web" with a meeting that gets real results?  
SCHEDULE YOUR CALL NOW 
EMAIL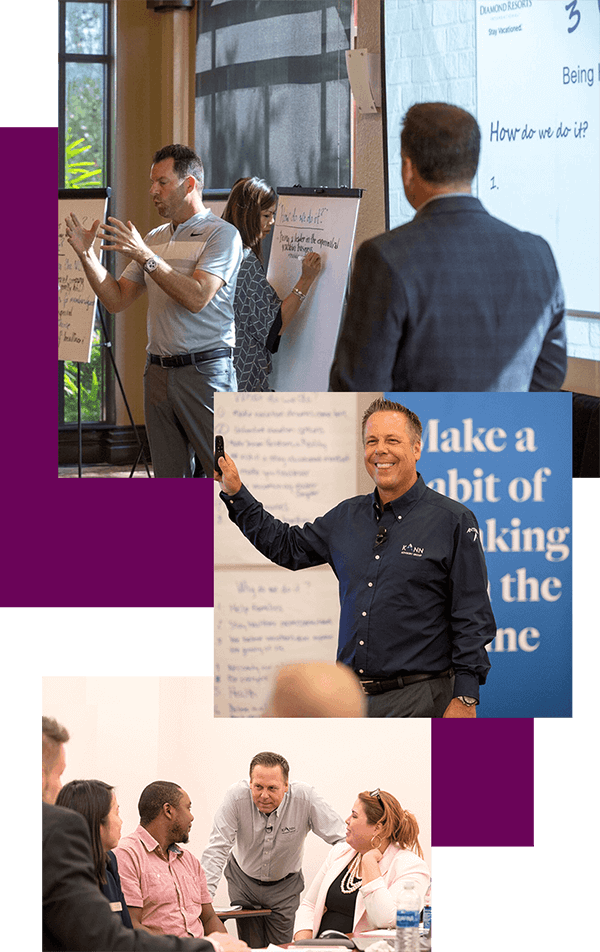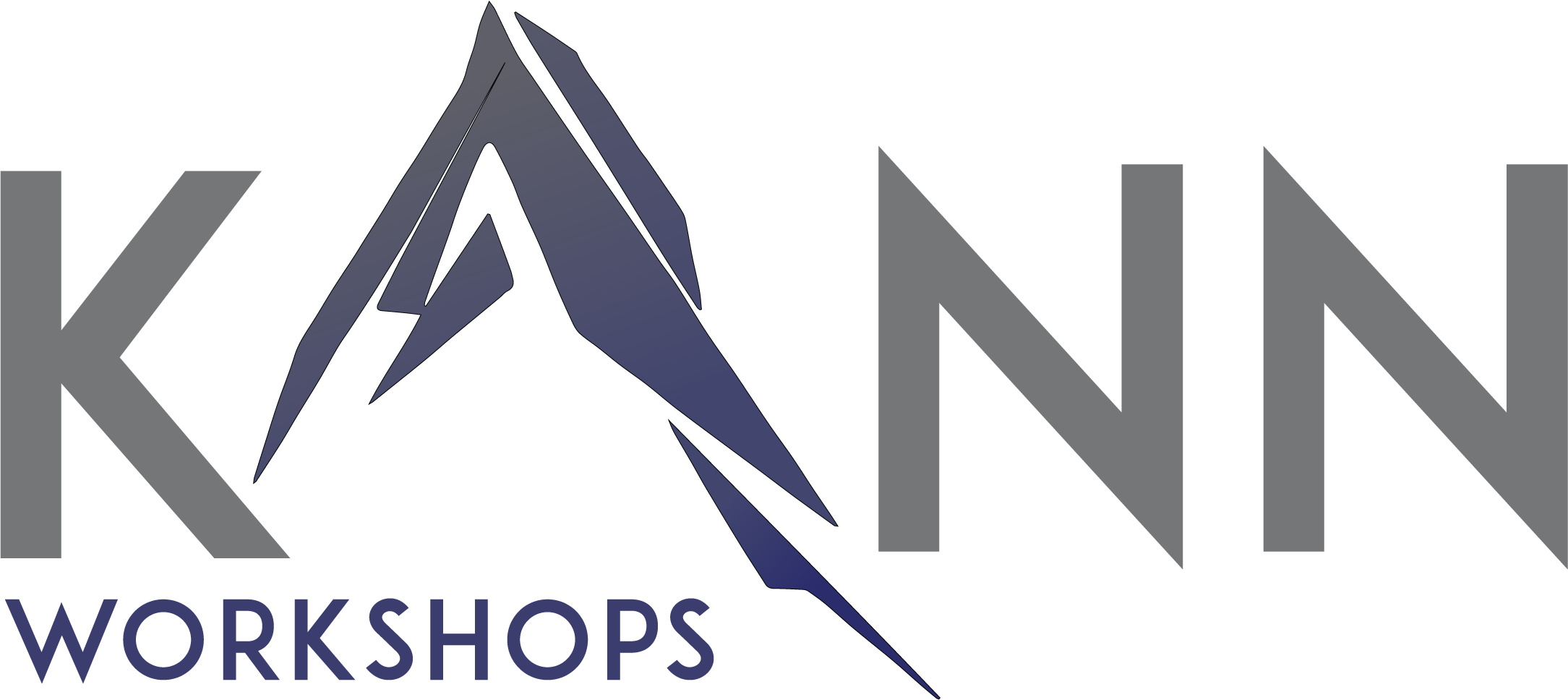 "This was a wake-up call to get me back to being extraordinary."
"An exceptional experience – inspirational and life changing!"
"Very motivating to see any individual at the top of their game wanting to share their vision and passion to help others. Exceptional!"
"Hands down the most powerful experience on leadership communication."
"Never in my professional career have I been able to think more about myself, how I sell, and what I need to do to get better."
"Today I was given the roadmap to unlock my potential. Getting outside my cofmort zone was critical for my future growth. Let's go!"
"I never thought a one day session could provide such a noticeable transformation in our team's confidence, approach and presentation."
COMMUNICATION      PRESENTATION      BRANDING      BONDING 
Interactive, inspiring and entertaining…. this is designed for executive leaders, upper management teams and organization departments ready to learn the power of effective message delivery and the impact of becoming dynamic presenters.  In one fast-paced, high energy day, we'll show them a fresh new spin on leadership.  It's a career changing experience centered around communication, presentation, branding and bonding and your group will rave about it.
How to present?  How to influence others? How to sell?  How to separate from the pack?  How to promote a professional and personal brand that work together?  We've got it all covered as your
group greatly benefits from engaging exercises that create team unity and develop a winning culture that shows people for their strengths as professionals and amplifies their value to teammates.  When a CEO says "our sales team and senior management were awestruck," you know you've got something.  Now its your turn!
Group size limited to 20
COMMUNICATION      PRESENTATION      BRANDING      BONDING 
Audiences say time spent was "powerful and thought-provoking" and  "impressive beyond expectation." This half-day workshop is a smaller version of the full-day workshop, yet designed for a group as large or small as you want to assemble – up to 75. 
Informative and inspirational, groups will feverishly take notes for fear they'll miss a key takeaway as they learn the critical importance of authentic storytelling and how to separate brands and people from a crowded field.  Topics include executive presence, influencer status, the keys to effective public speaking and presenting, and proven ways to navigate today's new world of media and web conferencing.
There will be a few interactive surprises along the way that keep the audience you assemble on the edge of their seats.  As one audience member said on the way out the door, "anyone who attends will leave feeling ten feet tall."  That's the high praise we aim for.  Four hours moves fast, and you'll be left wanting more.
Group size limited to 75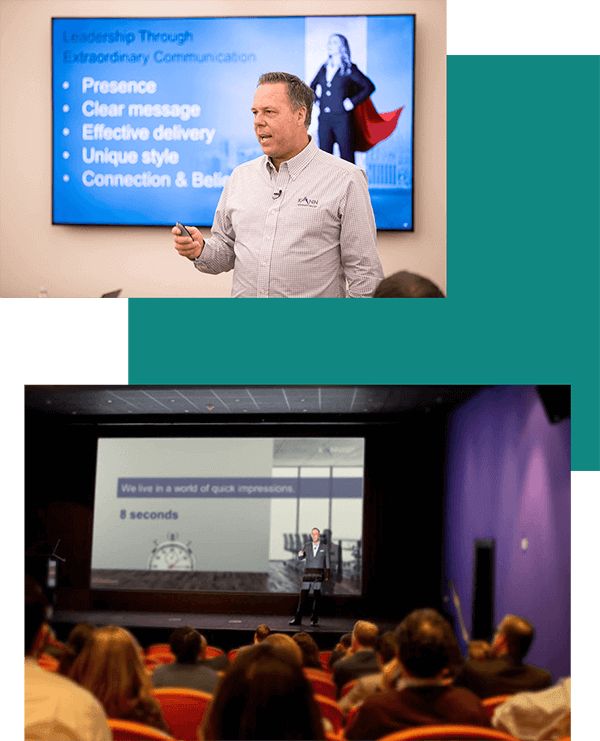 "Amazing. Calculated. Professional and Exciting!"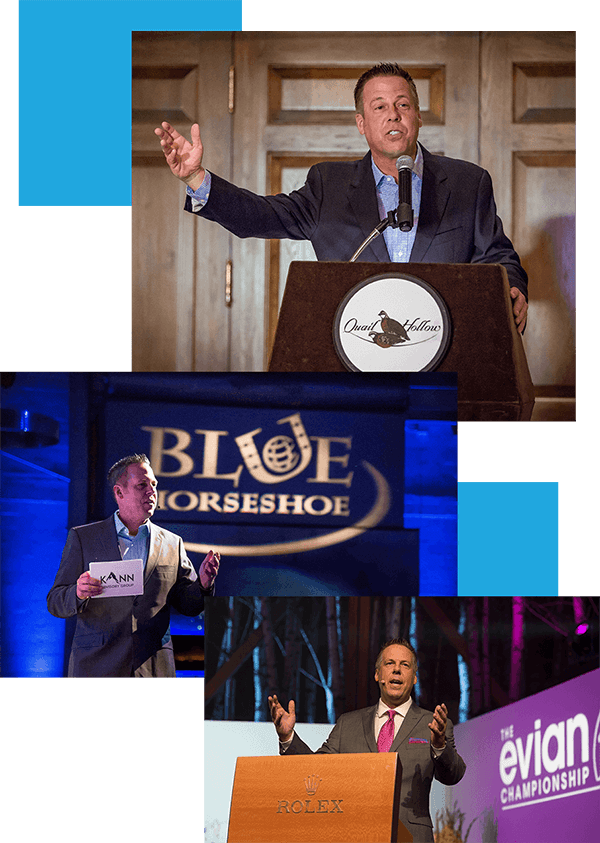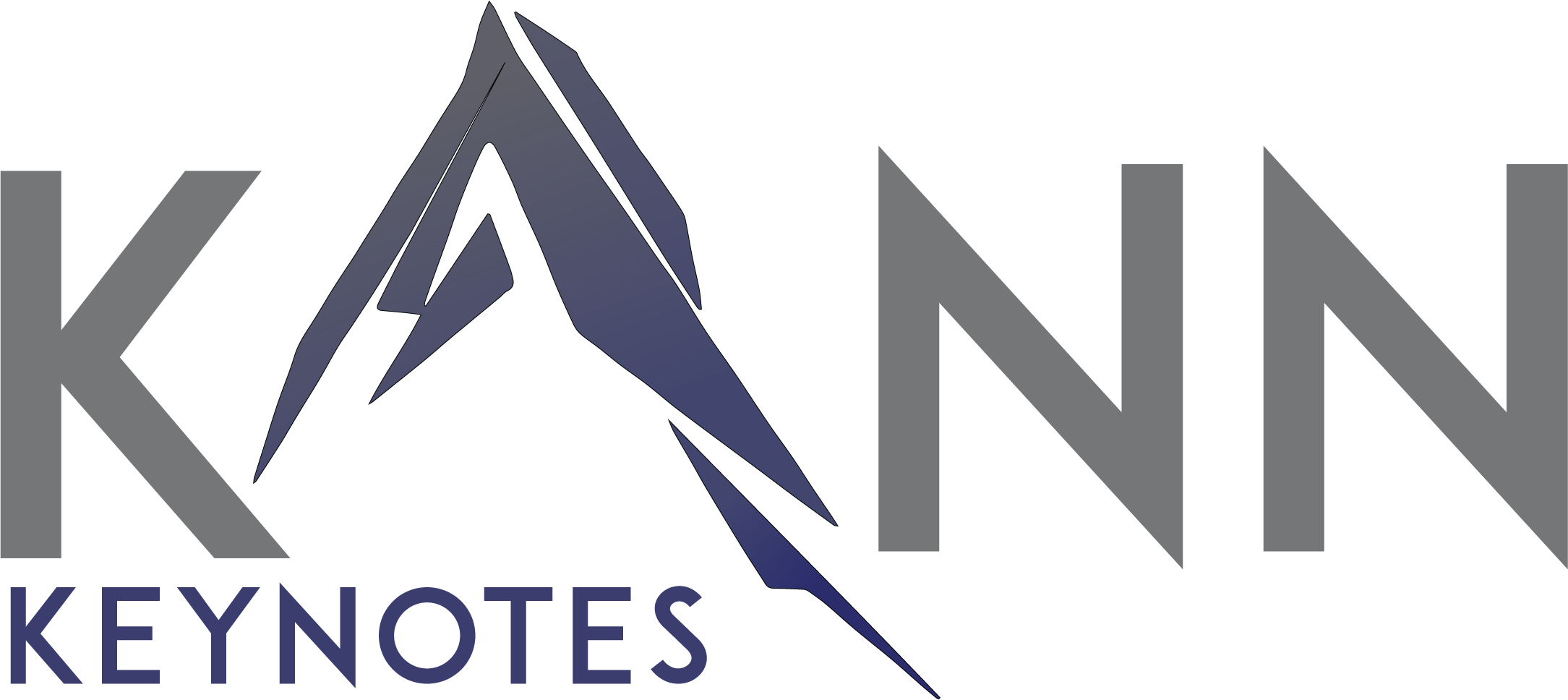 Kraig Kann: Featured Speaker
A lot has been said about Kraig Kann's impact as a speaker…
"Motivating, captivating, and inspiring"
"He delivers energy and passion on stage comparable to Tony Robbins and Richard Branson."
"He's like a shot of caffeine for your ego"
"A freakish combination of C-Suite strategist and television entertainment."
"What an uplifting and eye opening experience. I highly recommend Kraig to other organizations and athletic teams to reach success."
"He brought a much-needed shot in the arm to our team."
Now he's ready to enlighten and empower your group.​
Kraig has delivered passionately and persuasively in front of audiences for years. 
With a 25-year television career and more than five representing a professional sports league as its chief spokesperson, countless speaking engagements have come Kraig's way.  He's taken his experience to the stage for corporations like Rolex, Hilton, SAP and KPMG.  He's spoken to athletic teams, coaches, students and administrators from schools like Florida, Missouri, Arizona and Oklahoma State.  And he's emceed functions or spoken on behalf of brands that include UL, All Nippon Airways and Kia.
Let Kraig turn heads at your conference, meeting or special event – it's not a talk, it's an experience! 
KRAIG'S TOP KEYNOTES
One Organization, One Voice – Can You Get Our Attention? Prepare for the Pivot – Your Career Depends on it
How Golf Changed My Life –  The Stories Behind My Story

Speaking & Presentation Skills That Help You Stand Out
Executive Media Coaching That Wins
Strategic Communication That Puts You and Your Company on Top
Learn to be the company influencer
Learn to build a your winning story
Learn to become a more dynamic speaker
Learn the keys to being embraced and promoted through the media
Learn to present yourself as a more powerful brand that builds a following
Kann Advisory believes that consulting shouldn't be about a how-to template or handbook. So we won't just consult, we'll connect with the goal of building amazing results around people's personal strengths.
You'll get value through compassion, conviction and motivation based on years of experience that helps you get where you want to go or where you think you probably can't.
If  your goal is to get you or your organization noticed for the right reasons, reach a new career level or become an industry leader with the tools to present a powerful message, its time to invest in yourself and let Kann Advisory show you the way.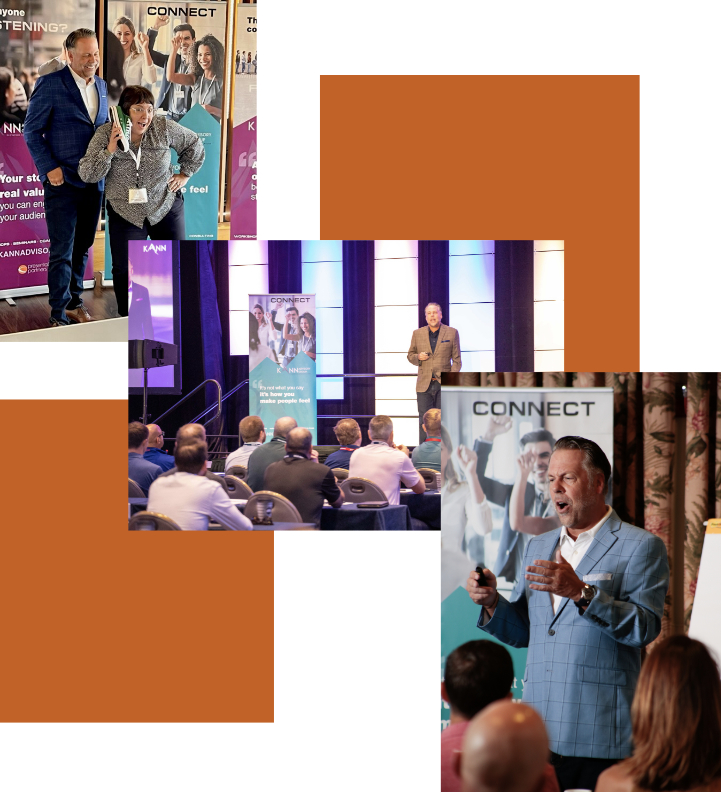 "Kraig brought an energy and passion that captivated the room and kept our employees engaged with his message. Thanks to Kraig's message, our consultants know that it is important to establish an emotional connection with our clients. I would invite Kraig to speak again at our company functions, as his message is timeless and truly helps develop our people into world-class consultants!"
"Throughout his career, both at The Golf Channel and the Ladies Professional Golf Association (LPGA), Kraig proved that he is the consummate professional committed to a quality body of work.  His communication skills and influence to deliver a message have always proven effective. Personally, I know that Kraig would serve well as an Ambassador to any organization or company engaged with his services."
"I've had the privilege of hearing many outstanding speakers over the last 30 years, however, I don't believe that any one of them has delivered a more powerful and thought-provoking message than the one Kraig Kann presented during the CoSIDA Leadership Forum. He draws from a wide-range of professional experiences to share a message that will leave you better both professionally and personally, and he does so with tremendous passion and energy."
"Not only does Kraig possess valuable experience in executive communication and strategic marketing, his dynamic delivery and emphasis on storytelling and branding sets him apart from anyone I've seen present like this in a corporate forum. He'll be back and I'd recommend you allow him the stage in front of your team as well."
"Kraig's session was a highlight of our program. He captured and inspired the audience with a dynamic and engaging presentation, reinforcing the power of influence and the art of personal branding. "Creating that emotional connection" in communication resonated powerfully with our team."
"As a public speaker, his attention to detail and preparation were incredible and always resulted in a delivery of messaging that exceeded our expectations. Kraig is particularly gifted in facilitating conversations, putting people at ease, and engaging an audience."
"Kraig "knocked it out of the park" at our annual sales kick off meeting. His talk was motivating, captivating and inspiring… our sales team and senior management were awestruck and ready to go through walls after his presentation. We look forward to an additional "Kraig Kann Boot Camp."
"Kraig is a consummate marketing and communications professional, and among the most connected people in my network.  With a heap of passion, care and perfectionist ways, he uniquely combines strategic thinking with tactical execution.   He is an "idea factory" rooted in programming that is specific, measurable, attainable, realistic and timely."
"As the television play-by-play announcer for the Los Angeles Angels, I spend every day in front of a microphone, but I haven't given that many speeches. So, when I was asked to give a big speech, my first call went to Kraig. He put me on the right path and gave me a system that was easy to implement. The reaction I received that night was better than I could have ever imagined."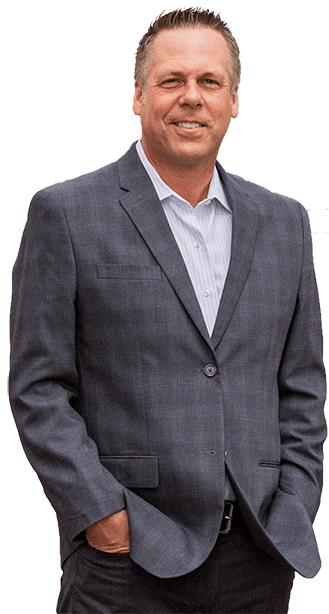 As former lead anchor and studio host for NBC Sports' Golf Channel, Kraig attained his lifelong dream of becoming a network broadcaster.  He then progressed to Chief Communications Officer for the LPGA where he was part of a dynamic leadership team that raised the organization to new levels of prosperity.  Today, he is a successful entrepreneur mastering his own brand. 
Kraig founded Kann Advisory Group in 2016, making good on a goal of managing his own business on a belief that his definition of success would be realized by sharing his experience and delivering value to others.  The unique combination of C-suite strategist and media entertainment has positioned him as a unique voice delivering custom workshops, seminars and keynotes focused on leadership, message delivery and personal and professional brand development.
Thought leadership offered in his blog has contributed to attention from PR News, Sports PR Summit and Forbes, who have identified him as a keynote speaker, featured industry panelist, communications council member and content contributor in areas of public relations, brand marketing, public speaking and strategic communications.  He remains relevant in broadcasting, hosting weekly shows on SiriusXM PGA Tour Radio, hosting his podcast "Tracks To Success" and serving as a faculty member in the Dan Patrick School of Sportscasting at Full Sail University in Winter Park, FL.